Our HR Application is awarded as Most Innovative use of Technology in HR. FOURLIS GROUP of COMPANIES has adopted the F2F-Friend2Friend to gain employee engagement… and they did it

The award night
The platform consists of a centralized management system. Through the management, the company communicates its news, activities and 'speaks' to its employees by eliminating paper costs. Employees have instant notifications on their iOS and Android mobile devices, speak with posts such as Instagram and facebook, join corporate groups, are updated from the calendar for meetings and training, and can access e-learning and self-service platforms.
Below is the translation to English for the AWARDS
Event Presenter:
The next organization has created a new mobile app that gives employees the opportunity to keep up to date on upcoming events, participate in e-learning courses, share knowledge and interests with their colleagues.
The Gold award is given to Fourlis Group Of Companies for Fourlis Application Friend2Friend (F2F)
The award goes to Ms. Natasa Spyrou, Group HR Director.
Natasa Spyrou:
I was told that I have 30 seconds, so I will not talk to you at all about the application we created, I will just spend all this time having to thank the people we worked with to get this result, especially Anna Alexakou and Elli Kalogerakou, our partners, external partners who have now become members of our family, the Design Agency, this is not an advertising, but I feel really obliged to do so, George Pantoulas and Elias Letsios and all co-workers in HR department. And we are many!
Most importantly, and I left it to the end, because I think it is most important for all the employees of the group in all companies, IKEA, INTERSPORT, Athlete's Food, Trade Logistics, etc in all our countries, to tell them thank you for embracing this initiative and they have gone high enough. And I would like to thank you, because unfortunately I can't bring everyone here today, Efi Petropoulou from IKEA and Enia Tzava from INTERSPORT.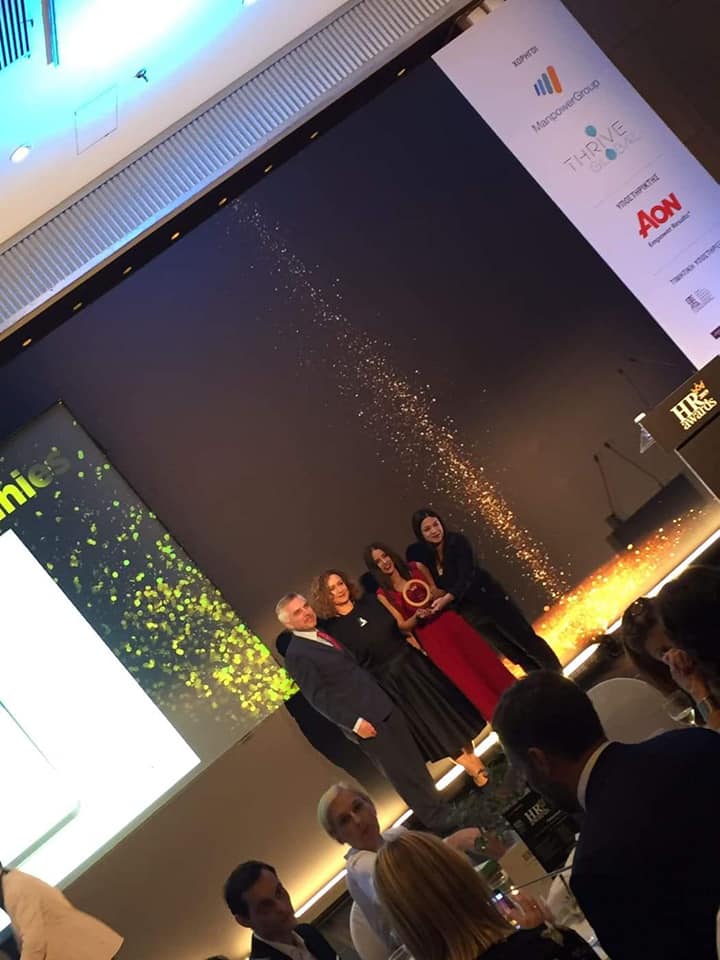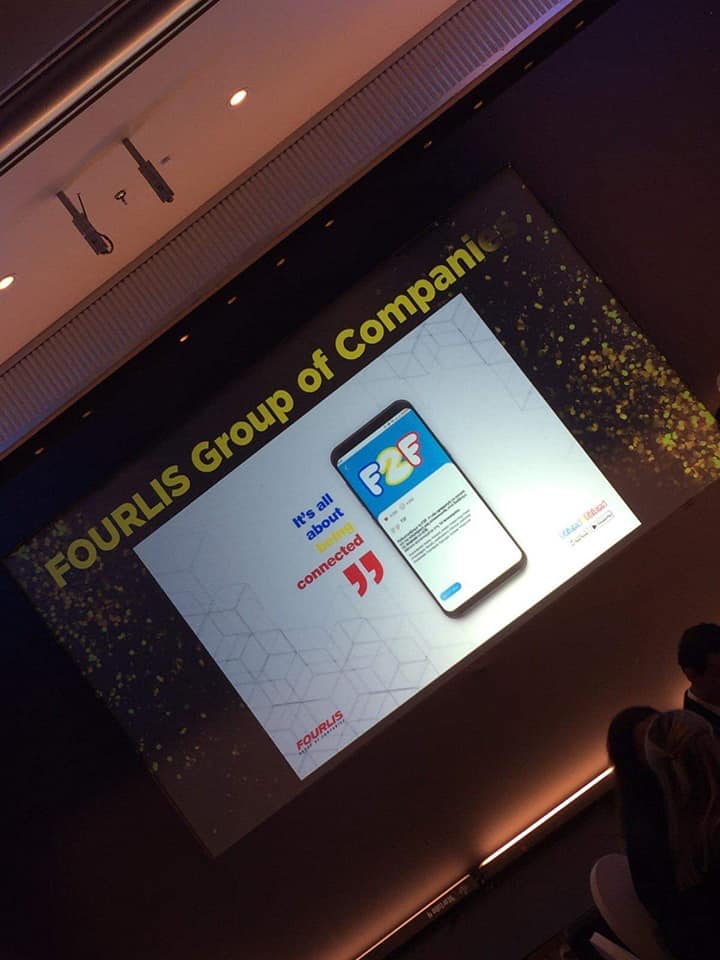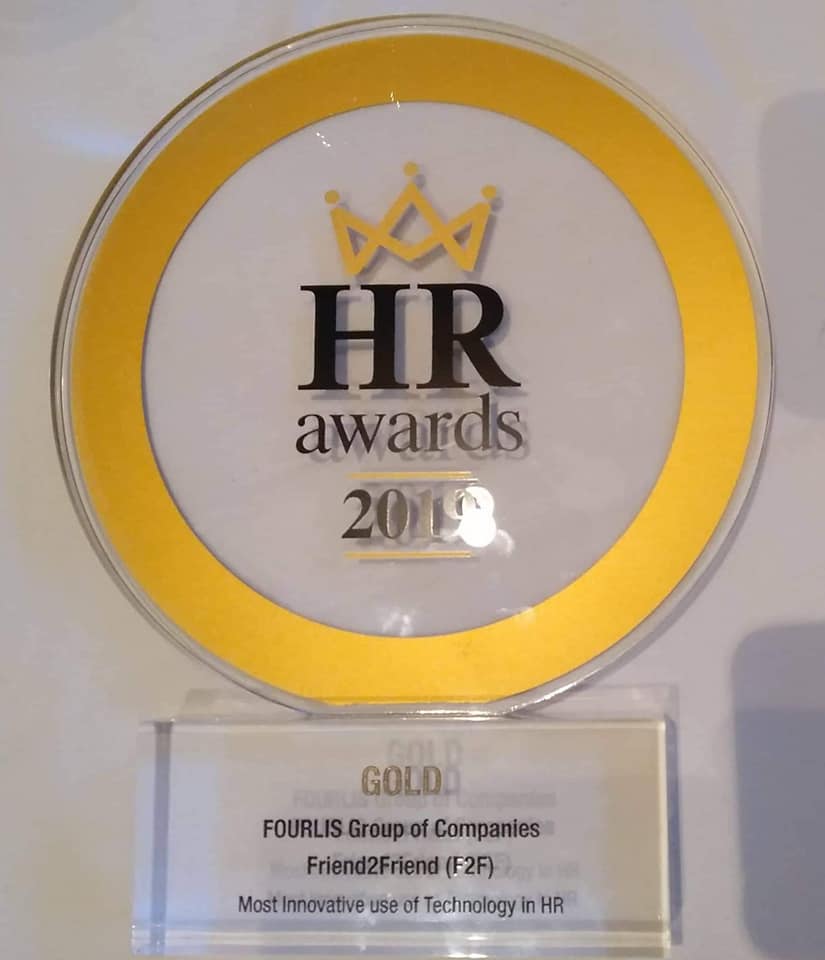 What is HR KIT
HR KIT is a mobile employee engagement solution you can fit in your pocket. HR KIT can help your employees to feel part of something greater, increase their overall engagement in their work and feel proud to be a part of your company